Damian Callinan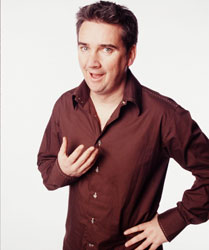 Which character from a book would you most like to meet or to be?
Well I once met Sleeping Beauty, but I couldn't get a word out of her ... so rude!! So it's kind of put a dampener for me on meeting book characters in person. Particularly after Where's Wally asked to meet me for coffee last week and stood me up. He reckons he was there, but...
Where is the best place to read a book?
Close to or adjacent to a source of light. I was speaking to my friend Gary, who's a mastiff bat, the other day and he was saying that he wanted to read more but the other guys in the cave wouldn't let him use his itty bitty light. As the majority of people in the PRC aren't bats that shouldn't be a problem.
What were you like at school?
I was a bit like Henry O'Connor but taller and I wore the same shoes as Daniel Fielding... But you guys probably don't know them.
What are your hobbies?
I like standing in shop windows and pretending to be a mannequin. Be selective where you do it though, some butchers get angry if you stand on the sausages.
Do you have any pets or kids?
I am about to get two puppies called Bonnie and Bumhole. I used to have kids but they're just too expensive to keep.
What is your most treasured possession?
I have a hammer that apparently Noah used to make the Ark. The guy at Bunnings even showed me the trolley he used when he bought it. I'm saving up to go back and buy his nail belt.
What book would you take to a deserted island?
Probably my DVD manual because I would finally have some spare time up my sleeve to make some sense of it.
Your words of wisdom to students completing the Premiers' Reading Challenge?
In order to make sure you complete the Challenge start by reading the last book you intend to read and then work backwards.
For more information see Damian's website (http://www.damiancallinan.com.au).